Big tech companies are moving to Austin — and they're not shy about it. Austin, Texas, has been a growing city for some time. Attracted to the laid-back lifestyle, reasonable cost of living, and inviting weather, nearly 185 people relocate to Austin daily. These relocations have been made possible by the booming tech industry branching out across the city. In recent years, many big names have chosen this area of the country to relocate, rebrand, or expand their company and grow their businesses. Are you thinking it's time to make a career change and move to a new city? Check out the newest editions to Austin's job market.
Nine well-known tech companies moving to Austin, Texas
Tesla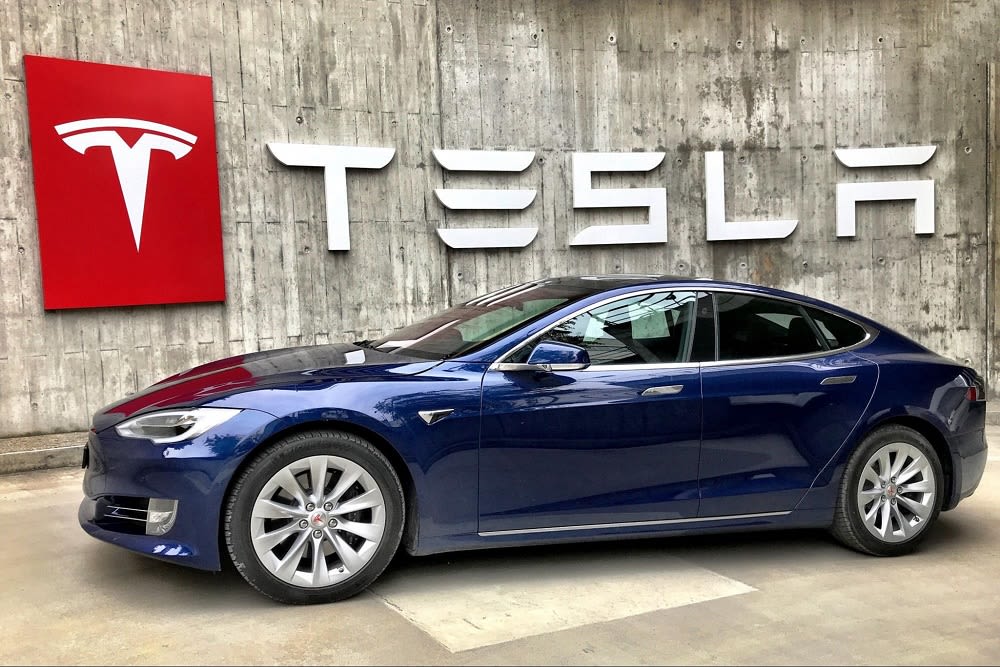 Tesla Inc. is an American and multinational clean energy and automotive company. The CEO, Elon Musk, built a new manufacturing plant near Austin and intends to hire more than 10,000 people throughout 2022. The company recently relocated its headquarters to Austin, Texas, and continues to design new clean energy and automotive designs. Tesla creates electric vehicles, battery energy storage, solar panels, solar roof tiles, and other related products and services.
Google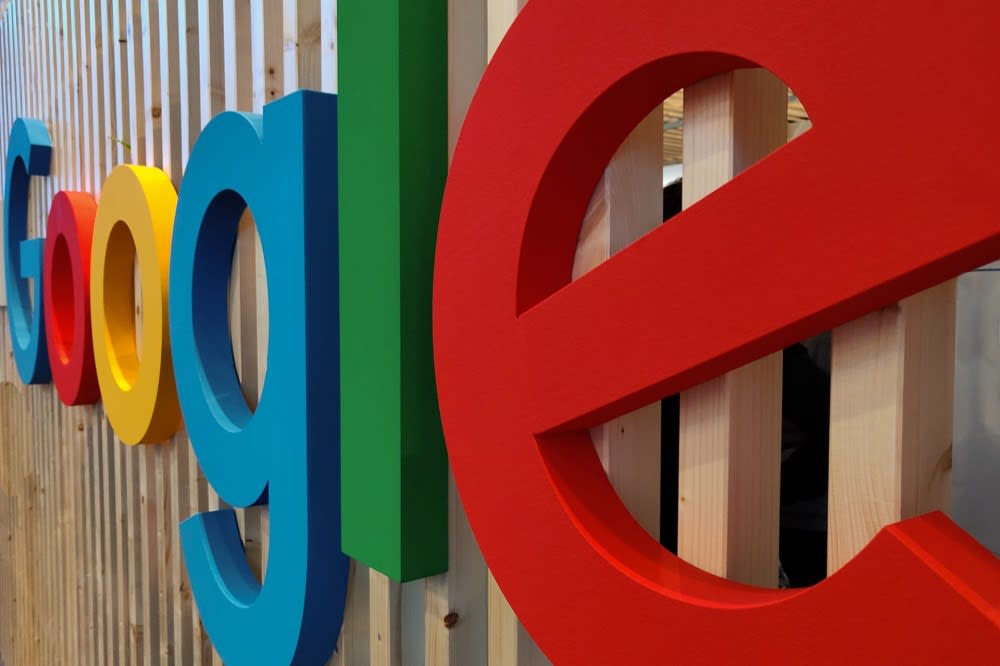 Google, LLC is an American multinational tech company. It focuses on search engine technology, online advertising, artificial intelligence, consumer electronics, computer software, e-commerce, and more. The company recently announced its plans to invest $50 million in Texas to create office spaces and data center sites.
SpaceX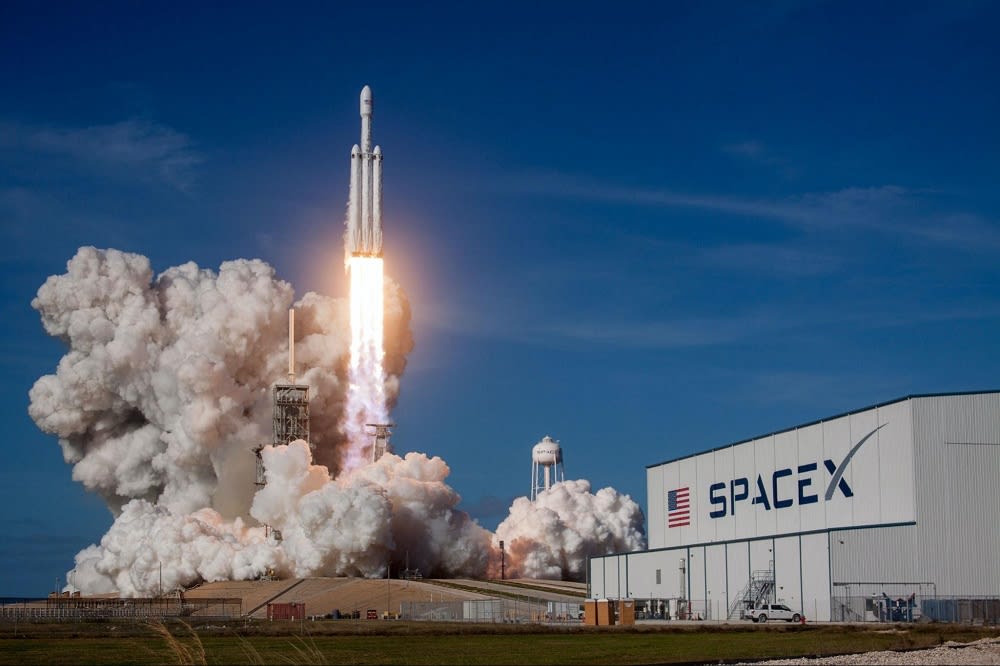 SpaceX, or Space Exploration Technologies Corp., is an American spacecraft and tech company that designs and manufactures spacecraft. It's also a space launch provider and satellite communications corporation. Founded by Elon Musk in 2002, the company aims to reduce the cost of space transportation to help colonize Mars. The company has created a new state-of-the-art facility in Austin, which is only a small part of the company's impressive business ventures.
Amazon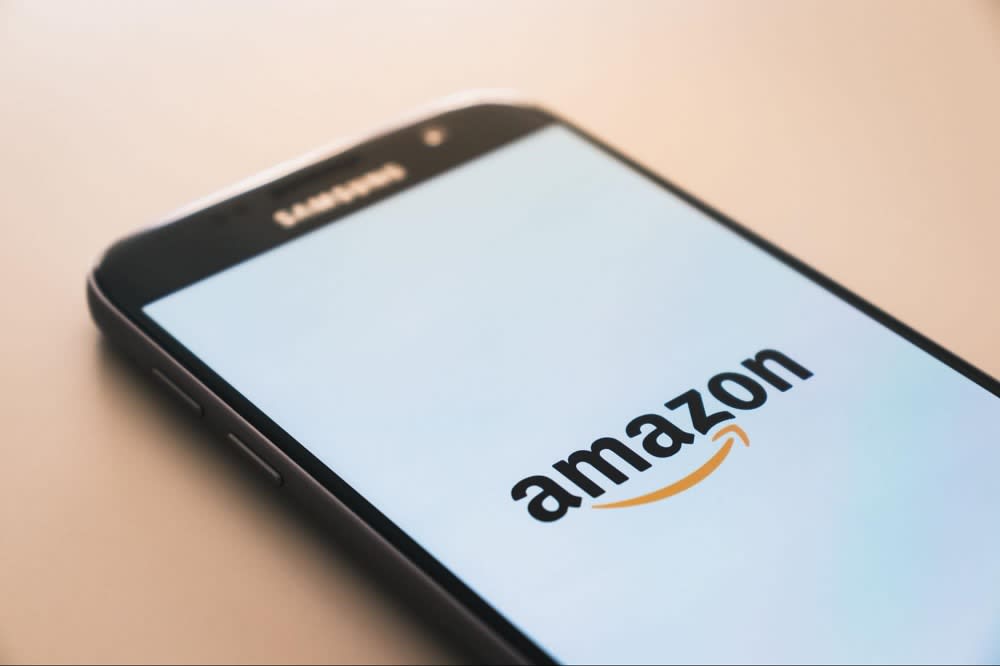 While some people think of this site as only a shopping platform, Amazon Inc. is an American multinational technology company focusing on e-commerce. It also offers digital streaming, artificial intelligence, and cloud computing. Amazon has often been referred to as an influential economic and cultural force. It's one of the most valuable brands in the entire world and by far the largest online retailer in the world. The company has confirmed major expansion into Austin, Texas, to create jobs and grow the company.
Apple
Photo courtesy of Apple

Apple Inc. is an American multinational technology company. It specializes in creating consumer technology and electronics as well as software. While the company has many expansion plans and will add over 20,000 jobs nationwide over the next few years, the company recently announced that it would move its employees and relocate its main campus to north Austin.
Canva
Canva is an Australian technology and design platform. It specializes in simplifying the process of creating social media graphics, presentations, and other items for visual content and viewing. The app offers templates and designs for users to quickly and easily put projects together in a cohesive, attractive way. This Australian startup first announced its intention to open a U.S. office in Austin, Texas, in 2020. The headquarters will surely bring many creative, tech-related jobs for individuals in the Austin area.
Facebook/Meta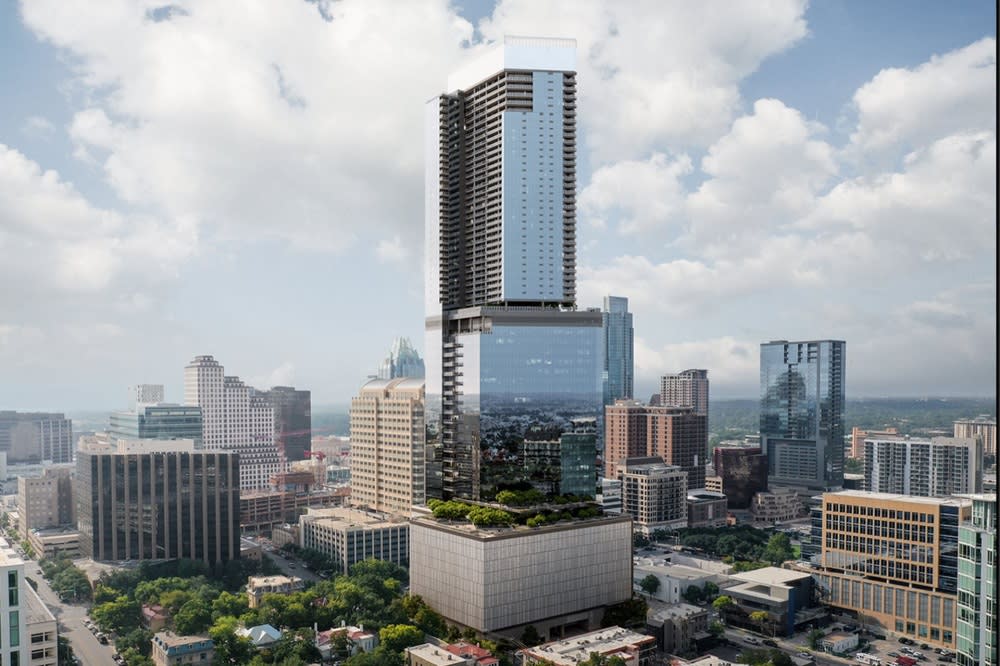 Photo courtesy of Facebook/Meta

What was once known as Facebook Inc. is now Meta Platforms, Inc. The company first came to Austin well over a decade ago with only seven employees, but the company has grown and expanded and now employs thousands. This American multinational technology company is more than just a social media app. It owns Facebook, Instagram, WhatsApp, and many other services and products.
Oracle
Back in the winter of 2020, the world's largest database company and third-largest software company by revenue and market capitalization, Oracle, announced its intentions to relocate its headquarters from Silicon Valley to Austin, Texas.
John Deere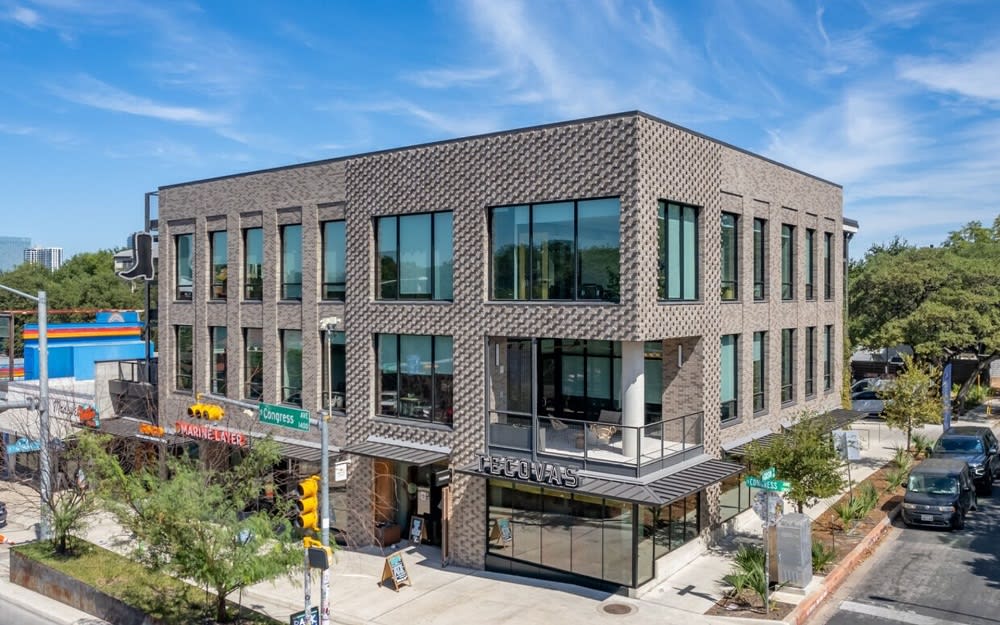 Photo courtesy of John Deere

While the company isn't widely considered a "tech" company, John Deere announced back in February that it had plans to open a new office in Austin, Texas. They intend to use that office as a collaboration hub for data scientists and engineers, embedded software engineers, and systems engineers, as well as computer vision and machine learning operations engineers. Their Austin headquarters will be highly focused on the tech side of their company and create many tech-focused jobs.
Five new tech companies moving to Austin, Texas
Austin, Texas, isn't just for the big names and already-established monster tech companies. While Austin has been a magnet for massive tech companies, attracting business from all across the nation and globe, it's also a beacon of hope for smaller tech companies and startups. Business owners everywhere are hoping to tap into the local talent. Here is a list of some of the startups and newcomers making their mark in Austin, Texas.
Decide
Rebranded from Lockerdome to
Decide
to reflect the decision-making potential of crowdsourced Al models, Decide is an AI company that crowdsources decisions to achieve better outcomes. They opened their new hub in Austin in April of 2022 and have plans to grow.

Their flagship product, the Decision Marketplace℠, is a growing marketplace of intelligent models growing in intelligence with every addition. Today, the Decision Marketplace powers Decide's ad platform to offer brands and publishers a future-proof solution to a cookieless world. In the coming years, they hope to expand the scope of their work.
Atmosphere
Atmosphere
is a streaming platform for businesses. It offers over 60 original and partner TV channels and strives to remain the world's first and largest free ad-supported TV service. This TV platform was built from the ground up and provided unparalleled experiences for both businesses and advertisers.

The company has plans to occupy 110,000 square feet in their new office building along Bouldin Creek. As a growing company, they're currently hiring for various positions.
Torc Robots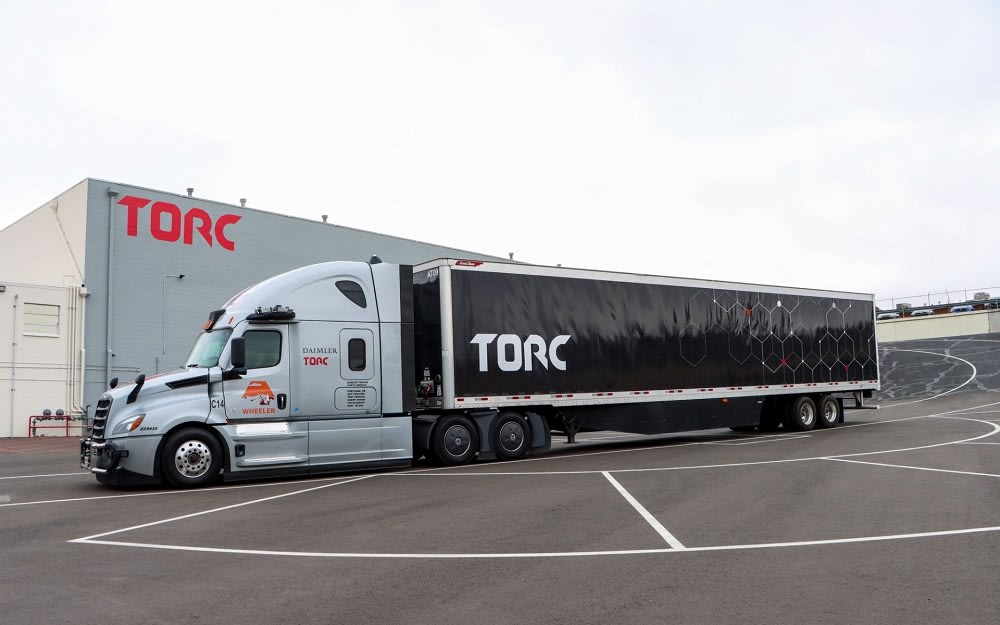 Photo courtesy of Torc Robots
As a subsidiary of Daimler Truck AG, a global leader and pioneer in trucking,
Torc Robotics
has pioneered safety-critical self-driven applications for the last 17 years. Since trucking is so integral to the United State economy, the company offers a completely self-driving vehicle software and integration solution and is currently focusing on commercializing self-driving trucks.

Torc Robots works with Daimler Truck to make self-driving trucks more accessible, making roads safer and achieving the company's mission of saving lives. Relocating to Austin, Texas, is only part of the mission. The company has plans to double in size in a single year.
Wise
As one of the world's fastest-growing Fintechs,
Wise
is on a mission to make money without borders a reality. The world of finance is being transformed in a positive, irreversible way thanks to the hard work of Wise. Around the world, Wise is helping people live, travel, and work internationally.

Sending money overseas has never been easier, thanks to Wise. Wise, a London-based finch company, recently opened an office at Industrious in Austin. Previously known as Transferwise, the company aims to simplify, speed up, and lower the cost of cross-border transactions. Within the next year, Wise expects to hire another 100 employees in Austin. The recruitment process will initially focus on engineering and product talent.
Moov
With
Moov
, buyers and sellers can find pre-owned semiconductor manufacturing equipment using a technology-driven marketplace and asset management platform. This company was built by a team that has over 50 years of experience in the manufacturing equipment brokerage industry, so you can trust Moov's platform to have accurate listings and speedy transactions.

While they are an Arizona-based marketplace, they recently announced intentions to build a second headquarters in Austin. This move will hopefully work as a startup accelerator by creating a co-working space. Moov is a data-fueled, global marketplace for used semiconductor manufacturing equipment.
Searching for Central Austin homes for sale?
If you're considering investing in Central Austin real estate, you don't want to waste any time. The real estate market in Austin Texas is booming — and for a good reason. As more and more tech companies move in to make Austin their main headquarters, good jobs are blowing up and the housing market is hot. The demand far outweighs the supply, which means the longer you wait, the more expensive homes get and the less likely it is for you to find the home of your dreams. Reach out to
Lyon Gegenheimer
today to start your Central Austin real estate journey.